A stop on the Pilgrims Trail
The Hotel de la Paix offers a stop on the Pilgrims Trail in Saint palais, just 31kms from Saint Jean Pied de Port and 13kms from Ostabat. The meeting point of the three main trails: from Puy-en-Valey (GR65), from Tours and from Vézelay (GR654), you will find all the services and amenities you need before the next stage of your journey into the Pyrenees at Roncevaux.
Pilgrimage Formula: Room, evening meal and breakfast.
Half board if only one person in the room: from 75 Euros per day
Half board if 2 people in the room: from 62 Euros per day
Tourist tax: 0.70 Euros per person per day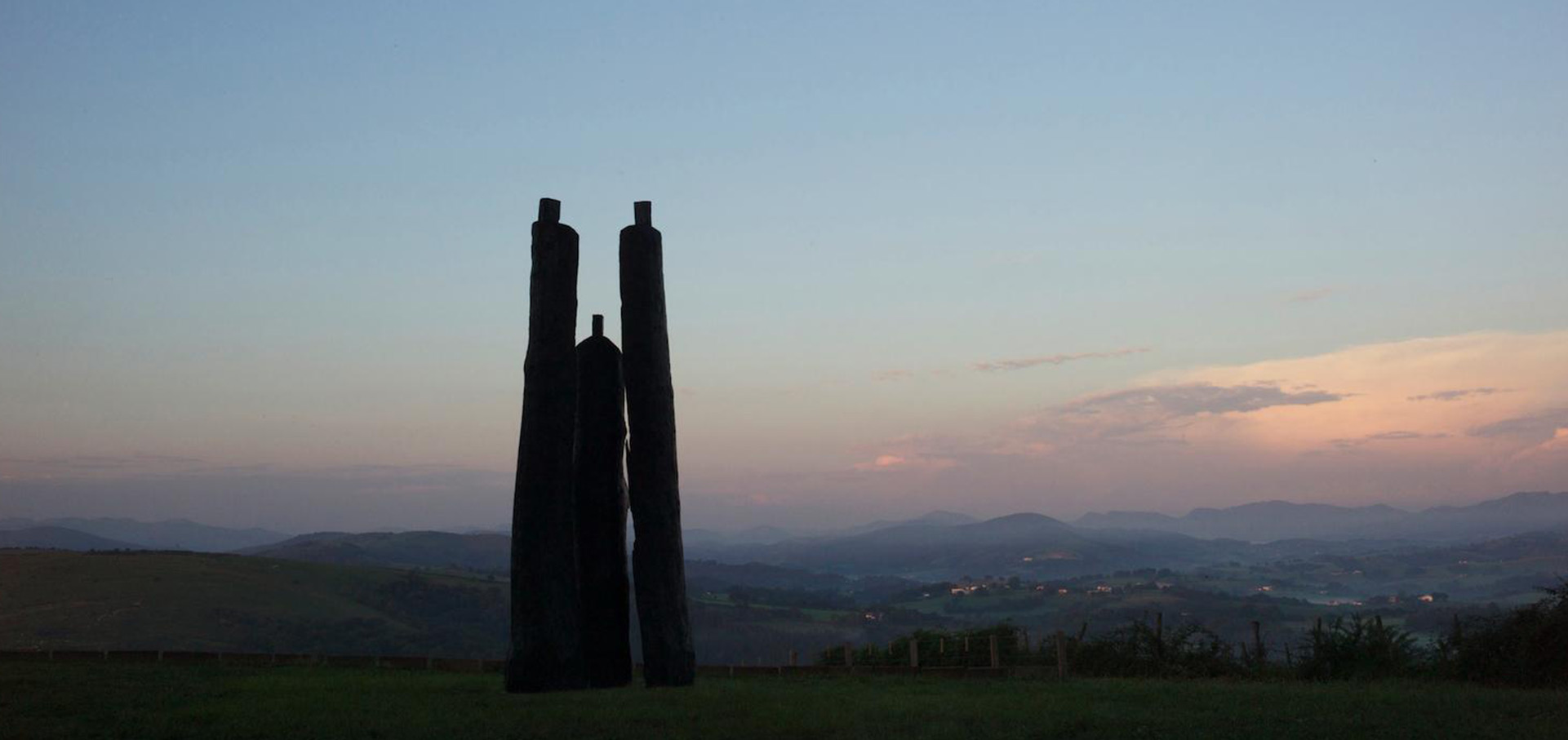 The Gibralter Trail
The Gibralter Trail (Xibaltare) which, from its Basque origins, signifies the 'Saviour', protector of pilgrims, will lead you to the stele which marks the European crossroads of the Trails of Saint Jacques.
Here you are on one of the 7 UNESCO world heritage trails. Accessible to all walkers in less than an hour, it benefits from the GR 654 and 655 signage system. On the path at the top of Mont Saint- Saveur you will find giant Christian Lapie sculptures as well as exceptional views of the Pyrenees and the Navarre.
Please find below various routes to take to get the Hotel de la Paix, depending on your starting point. You can download descriptions below: Happy walking!

Découvrez les sculptures de Christian Lapie à travers le monde.